Jobs in the spotlight
There are no job offer for the moment in this country.
Become a TCR expert
TCR is a world leader in Ground Support Equipment for Airports.
To support our growth, we are always looking for experts to strengthen our team.
The company offers expertise in Maintenance & Ramp Assistance and Fleet Management.

Through the years we've identified a few key traits that are common among our most successful employees. Ranging from passion and accountability, integrity and open-mindedness, these traits form the foundation of our culture and we hold them in highest esteem. In the end, it's a simple proposition: At TCR we are not only experts at what we do, we are also proud of how we get things done.
Countries

0

Employees

0 +

Presence in airports

0 +

GSE assets for rental

0 +

units

Why join TCR?
Testimonials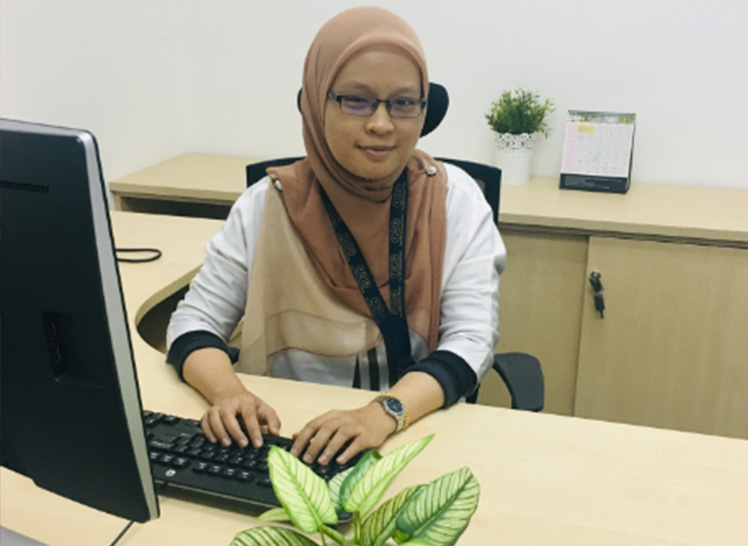 Siti Norasnina Binti Ngadun
Nina started with the company when TCR started activities in Asia in 2015 – part of the pioneer team in Malaysia setup
"Since joining TCR almost 4 years ago I've learned so many new things. I will always be thankful to the people who always support and believed in me and gave me this opportunity to grow, develop my career within the Company. I'm looking forward to my future at the Company and I believe TCR is an excellent organization which can give good exposure and  making me growing both on professional and personal aspects."
Our values
Bersemangat

Pekerja yang bersemangat kami adalah pendorong di belakang TCR. Bersama-sama, sebagai satu pasukan yang berkuasa, kami mencapai banyak perkara.

Kewibawaan

Nilai kami adalah kekuatan kami. TCR adalah tempat bagus untuk bekerja, di mana kami berhadap semua orang dengan kepercayaan dan penghormatan.

Kebertanggungjawaban

Pakar bertanggungjawab terhadap tindakan mereka. Setiap pekerja adalah pakar dalam bidangnya. Kami melakukan apa yang kami katakan dan mengatakan apa yang kami lakukan.

Berfikiran Terbuka

Kami adalah usahawan dengan cara pragmatik. Kami menginspirasi antara satu sama lain dan menggunakan kreativiti kami untuk mencari penyelesaian.
Berkaitan TCR
Syarikat pemimpin GSE di dunia
TCR adalah pemimpin dunia dalam peralatan sokongan penerbangan untuk lapangan terbang. Untuk menyokong kemajuan kami, kami sentiasa mencari pakar untuk mengukuhkan pasukan kami. Syarikat ini menawarkan kepakaran dalam penyelenggaraan & bantuan di lapangan terbang dan Pengurusan Fleet.